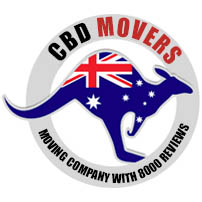 Moving is nothing short of a herculean task. This is one event in life that incorporates all the hitches and frustrations. Generally, we assume that it's only packing which is the difficult aspect of removals and moving, but no. It is rather tedious, time-consuming, and panicky to prepare for relocation to Cranbourne East, Cranbourne West, Cranbourne South, and Cranbourne North. The seemingly never-ending task you need to do during the process will require countless exertions and painstaking attention. Subsequently, there is no way to get around the deadly packing course except you hire professional movers Cranbourne.
At CBD Movers, we have teams of experienced removalists in Cranbourne that is capable of executing any kind of moving services. We take great care of customer's belongings and pack them using the excellent packing material. By means of our premium trucks, we ensure safe transport anywhere across Cranbourne including Cranbourne East, Cranbourne West, Cranbourne South, and Cranbourne North. You do not have to worry about setting your house after we leave as we assist you in unpacking and organizing your furniture too. So, for a stress-free move, your most reliable ally is – CBD Movers™.
We undertake both tailored and comprehensive moving services. The primary goal of our experienced packers and movers is to ensure a safe and smooth transfer of your belongings with the use of modern trucks and up-to-date equipment. Our 'Two men and a truck' services are suitable for all kinds of removals services in Cranbourne. The provision of this specialized service helps to move goods quickly and efficiently at the cheapest price.
CBD Movers is a well-known name in Australia's removalists industry. We have over fifteen years of extensive experience in the timely and safe transfer of thousands of families and businesses to their desired location both locally and interstate across the country, including Cranbourne East, Cranbourne West, Cranbourne South, and Cranbourne North. We are dedicated to providing you with a stress-free, safe and quick relocation.
Our Complete Line of Services Include:
House Removal
Office Relocation
Two Movers andTruck
Packing and moving
Loading and unloading
Labor Hire
Piano removal and transfer
Pool Table removal and transfer
CBD Movers is the most reliable and economical removalists company well-known for its world-class moving services throughout cities and suburbs of Melbourne including Cranbourne. Although we offer furniture removals service in Cranbourne at very affordable prices, we never compromise on the services. We guarantee to handle all your goods with the utmost care and ensure its timely and safe relocation without any damage.
We operate a large transport network deployed with the fleets of modern vehicles and trucks. Our talented moving professionals use advanced infrastructure and extensive supportive tools to ensure you a safe and smooth transfer at a cheaper price without any hidden charges.
Removals & Removalists Services for Cranbourne, Melbourne, Victoria.
Cranbourne is a suburb of Melbourne, Australia located at 10 kilometers east of Melbourne CBD. It is part of the City of Boroondara. Cranbourne has a population of nearly 13,000 people and is spread over an area of 5.6 square kilometers. It is among the high-class and looked-for suburbs of Melbourne and is well known for its fabulous family lifestyle and leafy streets.
CBD Movers is the trusted removalists company in Cranbourne that offers a wide range of moving services at affordable prices. We are the most preferred removals service provider in Cranbourne, Melbourne because of our timely and low-cost delivery services. Give us a call at 1300 223 668 to talk about any sort of moving services.
Go through this video, showing feedback from our happy client