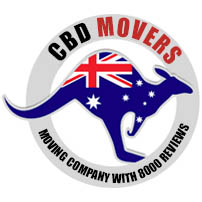 In Chelsea, there are many movers to choose from-our mission is to be the best. We take great pride in our focus on quality service and reasonable pricing. Our company is constantly evolving so that we can continue to provide superior removalists in Chelsea to the competition with more than just pricing. We are so grateful to have had the opportunity to meet your transportation and storage needs and consider ourselves fortunate to do something we love every day!
CBD Movers™ Will meet your standards and go to extra mile to make sure your move is both stress-free and fun, no matter what your individual needs might be! You should be assured, with our business knowledge, that your experience would be nothing but satisfying. When you place your trust at CBD Movers removals team, the trust is repaid with integrity, courtesy, affordability and a genuine one-of-a-kind experience that only the best Chelsea movers will pay you.
Our Complete Line of Services
House Removal
Office Relocation
Two Movers & Truck Hire
Packing & Moving
Loading & Unloading
Labor Hire
Piano Movers
Pool Table Movers
Unmatched Removalists in Chelsea
Our premium moving services are above any competition. Our stories of relocating are well known throughout Chelsea that help clients to get cheap and best removalists in Chelsea. We do not allow our clients to indulge in any part of our service as the well-trained movers at Chelsea pack everything and professionally move things. We are doing every effort that does not include anything from you but everything will be done for you. We consider ourselves the best moving company in Chelsea because clients have given us the right to put it in our name. We are proud to be consistently ranked as one of the best moving companies in Chelsea by customers.
Nothing is more important than hiring the best Chelsea firm when going from one place to another. Our moving firm in Chelsea is only a call away, no matter when you need a moving facility. Make a call to our team or contact us through our email address and we will provide our best moving services. We do not carry a complaint box because we are determined to do our job. To get all moving services in one place with a bonus like CBD Movers offer, customers looking for a moving company should not miss the golden opportunity. We make sure that we will make your move stress free and cost-effective.
House Removals in Chelsea- CBD Movers
At CBD Movers™, we are committed to providing each of our customers with personalized care and quality service throughout the moving process. All of our Chelsea movers are highly trained and we have nearly 250 hours of industrial-leading training. Our movers have access to nationwide resources and the latest equipment to ensure your move is an experience that exceeds your expectations! We have gone above and beyond over the years to prove our commitment to quality support-making us the first choice for Chelsea moving professionals.
When you are under moving pressure, you no longer need to stress about the cost of moving, so your preference is to find cheap moving companies that will help you move in a way that makes you feel stress-free. CBD Movers have the potential to share the responsibility of your move while you move from one place to another.
Fast & Reliable Removals in Chelsea
When you require a removal service, you want to make sure that you hire a company that offers you what you need to meet your needs. Whether you move small or large, few things or a large amount of items CBD Movers have your support, we can move your items in Chelsea.
Our staff is well trained to disassemble your furniture using the special tools provided by them; They will handle normal and fragile items with care to keep them safe from harm. From the moment we arrive at the location of pickup, to the point of drop off, all of your things will be safe.
Heavy things are not a problem for us. Large shelves, refrigerators and dining tables are professionally lifted and transported. Since we have 24-hour availability, we can provide overnight services. We will provide the same benefits and insurance at the lowest cost. CBD Movers wants you to feel comfortable and safe while we move your belongings in the Chelsea area.
Why Choose CBD Movers when moving to Chelsea?
CBD Movers has professional training in packing and handling furniture.
Experience matters a lot and CBD Movers gets more details about multiple items when working on several tasks and adds more professionalism to their moving jobs.
Chelsea Movers have a full range of tools and equipment for packing, loading and unloading heavy and expensive furniture, which owners cannot purchase.
CBD Movers makes the moving process completely hassle-free. The owners' job is only to hand over responsibility and focus on other important shifting jobs.
CBD Movers have the best vehicles to move items.
CBD Movers™ provide an affordable furniture movers in Chelsea. Choosing the best removal team is the key to a successful relocation.
Moving & Packing Services for Chelsea, Melbourne, Victoria, Australia
Chelsea is a prominent suburb in Melbourne, Victoria, Australia. Located 30 kilometres south-east from Melbourne's central business district, Chelsea is situated on Port Philip Bay. Its strategic location makes it the most important bayside suburban centre between Mordialloc and Frankston.
Beautiful houses, structured offices, lovely shopping malls, schools, galleries and museums, historical buildings, sporting centers and recreational centers; Chelsea has everything. Sparkling blue beaches and spectacular sunsets make it very popular with beachgoers during summer.
Let CBD Movers add to its comfort by taking care of all relocation needs throughout Chelsea! We are cheap, safe and dependable and strive to deliver a pleasant moving experience every time.
To know more about our removal services call us at 1300 223 668. You can also avail a no-obligation free quote.