CBD Movers™ provides the most trusted and reliable movers and removalists in Canberra, Australia. Operating through the years, we have learned the skills of the trade. Our rich experience and competence help us provide seamless furniture removals and undertake all sorts of house and office moving jobs with the utmost ease.
With our network spanning across Melbourne, Perth, Sydney, Brisbane, and Adelaide, our interstate moves from Canberra are seamless, proficient, and timely. We are aware of the laws of the land and hold the mandatory licenses to undertake the moving job without legal hassles and offering complete peace of mind to our clients.
Request Call Back Or Call At 1300 223 668 to speak to our friendly staff member for arranging your move!
Why CBD Movers™?
15+ Industry Experience Across Australia

Skilled & Trained Moving & Packing Crew

Extensive Fleet of Moving Trucks & Trailers

Economical & Efficient

24*7 Customer Support

FREE Quotation
The Four Pillars of Our Movers Services in Canberra
Professional & Trained Crew Members
We undertake a wide spectrum of services and are equipped with the requisite removal gear to perform the job.
From packing, moving to loading your furniture, household items to the fragile kitchen utensils, expensive
antique collection and everything under the roof, we offer end-to-end removalists solutions to all our clients.
We have a trained and vetted team of industrious and hardworking men who meticulously complete the job taking
due care and consideration of your personal belongings and other assets.
Our team at CBD Movers is passionate to maintain our hard-earned reputation of being the best moving company in
Canberra. Save your time and efforts and instead have our well trained, skilled and experienced workforce to
manage all your relocation needs.
Hire Labour Services for home or residential moving in
Canberra.
Well-Maintained & Equipped Vehicles
We own the finest fleet of well-maintained trucks and trailers, in different sizes, for house and office
removals in and out of Canberra. Enjoy the flexibility to choose Full-Truck Load (FTL) or Half Truck Load (HTL).
Our certified and experienced drivers abide by all the rules and regulations of Australian traffic. Each vehicle
is fitted with the best removal mechanisms and climate control system that assure a safe and secured move.
Fitted extra-padding and straps provide your personal items the protection or cushion against bumpy rides, and
even on rough terrains. Be assured of stress-free moving experience as we take utmost care of your belongings,
from the pickup to drop off and even beyond until unloading, unpacking and re-installation. Entrust your next
home or office move with our removalists crew in Canberra for a hassle-free moving experience.
Honest & Transparent Services
We adopt clear trade practices and all our operations are transparent with no hidden charges. You will be
charged for what you get! No unexpected or unreasonable charges for extra services unless mutually discussed and
agreed upon. We count our success in the client's satisfaction, this is why it stays at our top priority.
We deliver to the client expectations and our client reviews are the testament of our commitment towards serving nothing but the best. Share your feedback so that we can improve upon; a word of genuine appreciation or encouragement means a lot to our hardworking and dedicated removalists team in Canberra.
While strong opinion is well received and objectively assessed to improve upon our moving services and serve you
better in the future. Help us grow bigger and better.
Cheap Moving Services
Moving is exciting but exhausting and can pinch your budget if not handled well. At CBD Movers™, we offer the
best moving experience at the cheapest price for local and interstate moving from Canberra. Our end-to-end
moving solutions are rated as one of the best in the market.
We lift the moving burden off your shoulders while offering complete comfort, throughout the process. Listen to what our happy customers have to share about our removalists in Canberra.
In our endeavor to pass on the best, competitive and cheapest rates to our clients, we make sure that we do not
compromise the quality of our office/house and furniture removal services.
We also keep special moving offers on weekends and on certain days. Visit our website to know more about the
discounted moving services in Canberra.
Let's Plan Your Move Planning To Move: House or Office?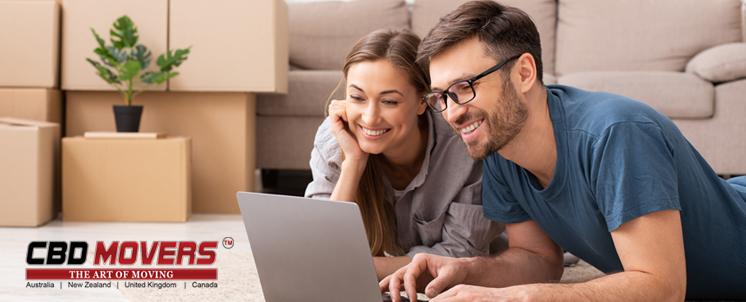 House Moving
Moving into your dream home? It brings a lot of joy and happiness, but packing and moving can be stressful. Let
all your worries rest as expert house movers offer seamless removal, packing, and unpacking services in
Canberra. From your furniture to every single household item—small or large, light or heavy, hard or fragile—our
trained, experienced and friendly movers and packers can take care of all. Our furniture removalists in Canberra help you
settle down in your new home.
Office Relocation
Growing businesses do not stop at one location. If you're shifting or expanding your wings in or out of
Canberra, our removalists Canberra team can help with all the modalities—minor or major with unparalleled precision. We offer
top-notch commercial removals, storage facilities and utility services at the most reasonable prices. From work
stations, network equipment, cables, furniture, to all other paraphernalia, we offer the best office moving
services across Australia.
How To Seek A Moving Quote in Canberra?
Book your pre-removal assessment at 1300 223 668 and enjoy the best-in-class moving services in Canberra. Our executives
will visit your site to determine the scope of the project based on some factors, including
Number of objects to be moved;
Expensive furniture or special items;
Access facilities—stairs or lift;
Houseplants or pots;
Moving day—weekdays or weekends; and
Destination—local or interstate.
We can help with moving advice, packing supplies, insurance and all other extra services to ensure you have to run around. Sit and relax as the best people for the job are at work!.
At CBD Movers, you are sure to enjoy a memorable move in and out of Canberra.
Commonly Asked Questions To Canberra's Removalists
Canberra
Can I Trust You With Interstate Moving?
Yes, you can. We are a leading name with 15+ years of experience in the moving industry in Canberra with an extensive transport network spanning across Melbourne, Sydney, Perth, Brisbane, and Adelaide. And the biggest and most valid evidence supporting CBD Movers™ is the customers' stamp of approval as we are the Only Moving Company in Australia having more than 4,000+ online reviews.
Can You Store My Expensive Factory Equipment For A Week or So?
Yes, we offer a guarded facility with climate-controlled storage space to protect your goods against any unfortunate event such as fire, theft etc.
Do I Need To Provide Moving Supplies?
If you're working with CBD Movers™, then you need not be bothered about packing cartons, tapes and other supplies. Our packers come fully prepared to pack your goods, of all sizes and shapes. However, a pre-moving assessment is needed to gather all the moving supplies requirements.
Do You Charge Extra For Moving On Weekends?
We are the cheapest movers in Canberra. Yet, a reasonable surcharge may apply if you plan to move over the weekend or government holidays. Also, our crew experience a high demand on the weekends, so we may charge more than usual.
Do You Have Fixed Rates or Charge Hourly?
The actual cost of moving depends on many factors such as the number of items moved, day of moving, and all other services. Typically,
Residential (or house) moving costs starts from $90 to $200 Per Hour depend upon the service and loading capacity.
Office moving may cost anything between ( add the figures)
Please note, the figures are subjected to change, based on our internal review of the market demand and many other external factors.
For more accurate details, Call Us at 1300 CBD MOVERS or request a callback.
Do You Have Some Storage Space?
Yes, we own secured and equipped network facilities of different size storage units throughout cities and suburbs in Australia for temporary and longer periods.
Do You Move Items that Are Pre-Packed?
Yes, we move objects that are already packed by the client.