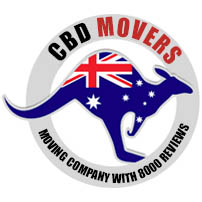 CBD Movers™ is a removal company with more than 10 years of experience in moving services and we are here to help you get your move on-time and make it as smooth as possible. We cater to individual needs and also provide a complete packing and unpacking service. This is key to ensuring that you are not hampered by unforeseen circumstances and that you can fully enjoy your move to a new home.
Relocation can be a daunting process and we will strive to make the move easy and efficient, giving you the peace of mind you deserve while moving to your new property. With a fleet of more than 300 trucks, we will ensure that you can move into your new home or residence with ease and efficiency.
CBD Movers Line of Moving Services in Berwick:
House Removal
Office Relocation
Two Movers and Truck Hire
Packing and Moving
Loading and Unloading
Labor Hire
Piano Movers
Pool Table Movers
One of the most exciting yet bothersome events in one's life is relocating. Exciting since you are going to settle in a new place with new neighbors, new city, new work environment, and bothersome because you need to move your belongings along with you – first pack them then unpack them, and then set them up in your new home. Whether you're moving to a new city or just a new place in the same town, it is emotionally as well as physically exhausting. Just the thought of relocation of goods is enough to make you feel tired. One of the greatest ways to fight this anxiety is to hire a moving company that has trained movers Berwick.
Best Removals Company in Berwick
Damaged items are probably one of the biggest concerns of individuals when moving which is why we treat each item individually with care and ensure its protection during the move. Our removalists pack each delicate item with extreme care and attention. We will also pack everything for you eliminating the tedious and cumbersome work of packing every item you want to move.
The moving supplies we use with our removal service ensure there are a variety of shapes and sizes. We understand that some things need to be packaged differently to ensure they are not damaged. Our boxes are very affordable, ensuring that you can enjoy this service without any additional costs.
Our removals service in Berwick is perfect to ensure your movement is fast and stress-free. We will take steps to keep all your belongings safe and sound as well as ensuring that they are not in danger during the move. This is very important for us and we will make sure that we treat all your products carefully and respectfully. We have a great deal of experience with removals and will always advise and guide you through the relocation process.
Our Packing and Removal Services
CBD Movers™ gives you the option to decide how much work you want to do on your own. Our complete packing and moving services allow you to leave your entire move to us. We will arrive at your property 24-48 hours before you move in and carefully wrap all your belongings so that they are ready for loading on the day of the move. On the day you move, we'll pack your finished items and dismantle any furniture you need up to that point, beds, panels etc. Our local removal services can be tailored to your needs and budget, and we are full believers in all of our removal solutions.
CBD Movers is made up of a team of experts with expertise in all types from packing, loading and unloading to the end of the agreement process. We care about your products and treat them before they reach their destination with great care. Upon receiving the customer's inquiry, we give a free quote and the vital points are noted as an extra care measure when packing according to the needs of the customer. We know and respect that there are feelings and memories associated with belongings regardless of the monetary value to them.
Quality Services by CBD Movers Berwick
CBD Movers™ is here to make moving a lot easier for all of our customers and provide relocation and removal services within Berwick city limits as well as outside city limits. Our insurance coverage for all your belongings ensures that you are protected from any kind of financial loss arising from loss. CBD Movers is constantly monitoring the shock absorption and load-bearing capabilities of all our trucks to understand how many boxes each truck can hold.
Our team of home removals are well trained and know their job well and packing the goods well depending on the type of item. For example, the first crockery is wrapped with newspaper and then bubble wrap in sealed packages and thermocol sheets when needed.
As our customer, you can get the best safe, reliable and fastest service, which is duly executed in time to ensure the safety of the goods as well. So what are you waiting for? Hire the best house removalists in Berwick and get the best moving services you always wanted.
Why Choose Our Removalists in Berwick?
We are experts in the moving industry and we start by analyzing the volume and weight of your belongings. We update you regarding the packaging materials to be used and at the same time evaluate the vehicle size required to move your goods.
We specialize in house removal services in Berwick and are well-versed in the entire belongings removal and packing process as well as loading and unloading household goods.
Our dedication and experience with home removal in Berwick are quite evident from the fact that we gained most of our new business through referrals and recommendations. This in itself speaks volumes about our professionalism and our ranking in the industry.
About Berwick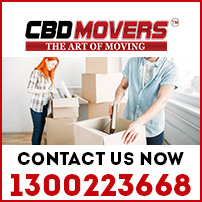 Berwick is a suburb in Melbourne, Australia and it is approximately 41 kilometers away from the Melbourne CBD. Part of the City of Casey, it is spread over an area of 23.6 square kilometers. Dairy farming and cheese are the main activities of the suburb. Beautifully established properties, shopping complexes, lovely streets lined with large old oak trees, period homes, cafes, boutique shops, and restaurants make Berwick a comfortable place to live in. Presently, Berwick is home to almost 45,000 people.
CBD Movers™ offers support and provides all sorts of moving solutions to the people of this beautiful suburb Berwick. We are a team of well experienced and trained professionals. We provide you reliable services at the most affordable prices and an excellent moving experience. For a hassle-free relocation or any relocation related inquiry, call us at 1300 223 668.