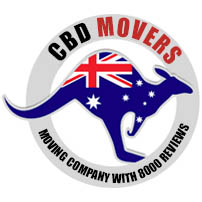 Our Complete Line of Moving Services
House Removal
Office Relocation
Two Movers & Truck Hire
Packing & Moving
Loading & Unloading
Labor Hire
Piano Movers
Pool Table Movers
Local removal company in Albert Park
CBD Movers™ is an Albert Park-based local removal company. In Albert Park, we deliver friendly and trouble-free removal services. We are reliable and cheap furniture removals in Albert Park. CBD Movers are loved by clients for their hard-working and quality work. We are experienced in this field and we know how to move your belongings properly.
At CBD Movers Albert Park, we strive to execute all relocations to perfection. Whether it's moving across the street, shifting intercity, or globally; we have the expertise to handle relocations of every size. Without a doubt, we are the best removalists in Melbourne, Victoria! Staffed with courteous and skilled men and equipped with the best in the business supportive equipment, we specialize in providing tailor-made and customized services at each stage of relocation.
We move your belongings with:
Safety- Your belongings will be our responsibility during the change. We will transfer your goods to your destination in Albert Park.
Extra Care- We will pack your valuables very carefully and transport them with extra care in Albert Park.
Professional Experts- We have the best removal in Albert Park. Our highly trained and knowledgeable professional is going to take care of your belongings. They know how to manage several items.
Best Moving Service in Albert Park
CBD Movers have experience providing moving services in Albert Park. We have a dedicated and experienced team. They are committed to providing high-quality moving and removal services in Albert Park. We include various types of moving services such as furniture moving service, piano moving service, pool table moving service, and more. All services are affordable because anyone can take advantage of the Albert Park removal service.
CBD Movers is an honest and friendly removal in Albert Park. With our service, you can get a stress-free move at an affordable price. Our team of experts and specialists are ready to assist you at every stage of your move.
We'll appear on your doorstep with all the important boxes and packing materials to securely store your belongings and move your furniture to your new home.
We offer a wide range of moving and packing services to choose from. Whether it's seeking professional help for packing household stuff, kitchen utilities or wardrobe belongings, we have the skill and expertise to move all. Besides moving, you can also rely on us for our unmatched unpacking and laying out services. We specialize in disassembling and reassembling electronic equipment and furniture items and use sophisticated packing material. Furthermore, our 'two men and truck' service is apt for shifting delicate antiques and robust single-piece items alike.
Moving to Albert Park is much easier than you might imagine when you get help from top movers like CBD Movers. In contrast to our rivals, our service prices are much lower. We employ professionally trained personnel and use various tools and equipment. CBD Movers will help you to save your time, money and efforts. Contact us for more information and details. We are always ready to move your goods and will be happy to assist you.
Furniture removals in Albert Park
For over 10 years, our team has been performing removals services in Albert Park area in a friendly, stress-free, and cost-effective manner. We provide high-quality transfers without paying a heavy price.
Packaging and unpacking can take days or even weeks and require a lot of effort. If you want to ensure that your items are really protected, we offer professional preparation for your goods. This means your items are suitably packed, safe and secure while items are in transit. It gives you peace of mind and gives you more time to take care of all the other aspects associated with movement.
If you are like most people, you have some unique and sacred possessions for you and your family. Whether it's expensive items, intricate and delicate items, or your invaluable family heirloom. We'll convey it in a way that gives you peace of mind when it comes to protecting it. Our team takes special precautions when handling your personal and fragile items.
Our team is highly skilled in furniture removal and has the specialized expertise and equipment needed to move and relocate bulky, weak and also oversized items. Since we always pay special attention to each article, we pack, load, and move them.
About Albert Park, Melbourne
Albert Park is an inner suburb of Melbourne, Victoria, Australia. Located 3 km south of Melbourne's Central Business District. Albert Park extends from the St Vincent Gardens to Beaconsfield Parade and Mills Street. It is characterized by wide streets, heritage buildings, terraced houses, open-air cafes, lush green parks, and exotic trees.
Why choose CBD Movers for furniture moving services?
Many businesses provide removalist facilities, but very few of them are as customer-friendly and thorough as ours. Here are some reasons why, instead of our competitors, you should recruit us:
We have a direct, clear and honest pricing policy with our customers. All of our services are affordable and comprehensive .
We operate our services in all areas of Albert Park so you can contact us. We will schedule the relocation according to your convenience and ensure that your property arrives at its destination safely.
Our movers are very skilled and have a great deal of experience. They will carefully pack the items, disassemble, reassemble furniture, and load the items.
To know more about our superior removal services call us at 1300 223 668. We'll be happy to help!
Your Feedback are important to us.