All You Need To Know About Melbourne City
History Of Melbourne
Melbourne is the capital of Victoria, Australia. It is the home to nearly 4 million people. The eastern south of the Yarra River is where the suburbs of Melbourne are located, and it is quite famous for them.
Melbourne came into existence in 1835, after an unsuccessful bid that was made to create a settlement in 1803 inside the Port Phillip Bay heads close to Sorrento.In the year 1850, the Port Phillip district gained independence from New South Wales. The gold rush in the region resulted in the formation of a new city called Melbourne in the 1850s.
Melbourne boasts of having some of the country's finest restaurants and cafes. It is also considered the most important financial centre of the country. Melbourne is believed to have more refined tastes and the citizens exhibit more sophistication as compared to other areas of the country.
Geographical Characteristics of Melbourne
Melbourne is located at the head of Port Phillip Bay. The central city is home to nearly 136,000 people. This is second only to Sydney in population.
The City Layout
Melbourne is known for regular and uniform development across the plane. You will notice how the rectangular patterns of the streets and roads have given this city a very symmetrical look and feel. It is studded with beautiful parks and garden areas. The inspiring skyline of this city is something that you will never witness anywhere else in the world.The area city of Melbourne is 14 square miles, and the inner Melbourne area is 33 square miles.
Climate Change Impacts On Melbourne
The city of Melbourne has taken climate change seriously. Extreme heat and high-intensity rainfall are among some of the challenges that the city faces regularly. The administration has taken the following steps to combat the impact of climate change:
Large scale forestation projects.
Improvement in water efficiency in local parks and gardens.
Cool roof technologies are in the middle of a trial.
Minimising urban heat island effect.
Port Phillip Bay Coastal Adaptation Pathways Project.
Climate Change Adaptation Strategy Refresh 2017, Australia was the first to introduce a one-of-a-kind climate change adaptation strategy back in 2009. The same strategy and action plan were refreshed in 2010 and more detailed steps were added to respond to the climate change risk assessment. Ever since more than 100 actions have been taken under this strategy. It is because of these endeavours that the citizens of Melbourne have become even more aware of the issues that climate change presents in front of them. The 2017 refresh has a long-term plan of action which entails revamping existing efforts and implementing brand new ways to work for a more sustainable environment across the city.
world's best coastal drives
Melbourne is also known for its unmatched beauty and unparalleled scenic views that you will get only in this city and nowhere else on the planet. You can spot snowy mountains as well as the most beautiful and some of the oldest forests in the world under the Melbourne sky.
A few names that might ring a bell are Black Spur Drive, Great Ocean Road, North East Victoria Silo Art Trail, Grampians Road, Port Phillip Bay Loop, and so many more. Melbourne is the home to some of the most beautiful and breath-taking coastal drives you will ever come across.
Patterns Of Immigration To Melbourne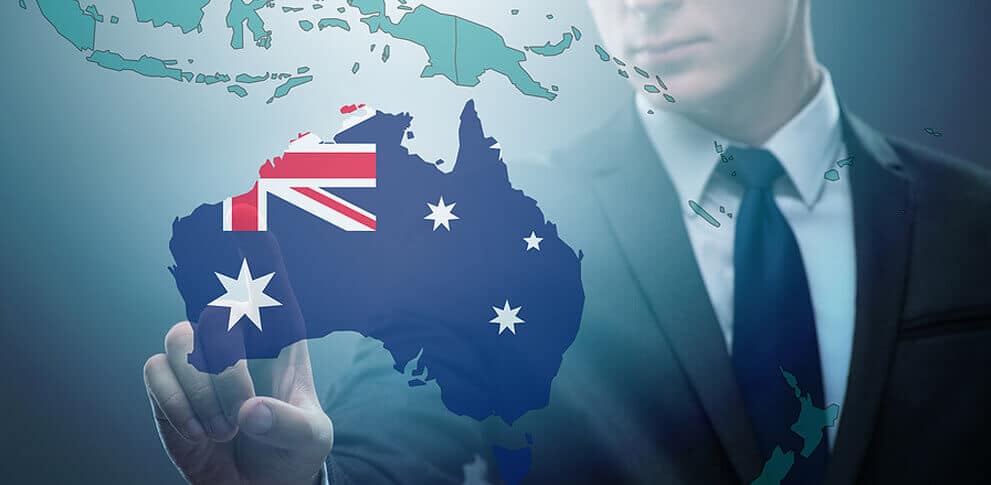 It was the year 2012 when the Australian government resumed offshore processing of asylum seekers. Next year, the whole of the Australian mainland was excised from the migration zone. This was done to prevent any more onshore arrival of asylum seekers.
In the year 2013-14, countries like India, China, and the UK were the top sources of immigration population in the country. They filled up the majority of the student visa applications which has made the city even more diverse and colourful.
These developments have also brought in certain challenges. The Australian government has risen to this occasion and taken a lot of concrete measures. They have spent close to 10 billion dollars on various offshoring processes. Mandatory detention and other border protection policies have been put in place to safeguard the borders of the city and prevent any undue strain on Melbourne's resources.
Melbourne's Economy
The economic trajectories of Melbourne are recovering faster as compared to those of the rest of the world. The city also dominates the rest of the garden state of Victoria by being its financial centre and the seat of the government as well. It is also the undisputed hub of communication and networking.
Industry and trade
Melbourne is one of the most highly frequented cities across the country because of the tremendous employment opportunities spread across it. The Docklands alone are expected to employ more than 20 thousand people in the near future. The most important industries in Melbourne at the moment are metal processing, paper making and printing, furniture chemicals, and building materials.
Transportation
Melbourne brags one of the most sophisticated and well-integrated public transportation systems. You can see electric trains, tramcars, buses, and plenty more amenities that you can think of.
Administration And Social Conditions
Government
Melbourne is the responsibility of the Victoria state government. The leading healthcare as well as educational institutions come under the purview of the local government. Community welfare, building regulations, garbage collection, vehicle parking, and a lot of other services are regulated and controlled by elected councils of the city.
Health and education
Melbourne has more than 200 public and private hospitals at the moment and the number is rising as we speak. Pregnancy and birthing services and similar treatments are overseen by general practitioners, midwives, and obstetricians.
When it comes to emergency services, they are available at all times and in every location across the city. A wide range of senior care providers is also available in Melbourne that can care for your loved ones round the clock.
When it comes to education, Melbourne was able to secure the 3rd rank in the QS best student cities 2018 rankings. The University of Melbourne and Monash University are ranked among the top 100 universities in the world.
Cultural life
Melbourne has a very rich culture because several races and ethnicities live in this city harmoniously and peacefully. Practically all the cultures from around the world have been able to find a haven and plenty of opportunities to grow and flourish in Melbourne.
Arts
This is a city known for its artistic endeavours and taste. The art and cultural practices of Melbourne are your windows to the heart of this city. For example, at Federation Square, you will witness how art meets architecture. At the ACMI, you can be a part of the most inspiring audio-visual shows that you have ever seen in your life. Who can forget the Ian Potter Centre NGV? It is where its aboriginal art collection that is popular worldwide is showcased.
Recreation
Melbourne is the capital of the Garden State, Victoria which is known by that name for many obvious reasons. Do you know that more than one-fourth of the inner city consists of public parks and reserves? Probably one of the most famous parks in Melbourne is the Royal Botanic Gardens. It spans across an area of 89 acres to be precise and was established in 1846. To say that this city is the hub of art and recreation will be an understatement. Overall, Melbourne is a city where you can imagine a life filled with happiness and contentment.
Places to Visit in Melbourne
Explore A Vibrant Art And Culture Scene In Melbourne
Melbourne is a true paradise for artistic and creative-minded people. It is the home to the Melbourne Theatre Company. It is also the hub of world-famous choreographers and dancers. When it comes to music and opera performances, Melbourne is the undisputed choice.
Melbourne's Laneways
When you are here, your trip should begin by wandering around Melbourne's laneways. Get a glimpse of all the colour that these lanes have to offer. Do not forget to visit thePostal Lane, Melbourne Place, Celestial Avenue, Finders Lane, and Market Lane. These will give you a fantastic tour of the city and would let you in as to what all this place is about. Remember, it is just the start of the best day of your life.
National Gallery Of Victoria
Do you know that The National Gallery Of Victoria is a major Australian art museum that has visitors from the furthest corners of the world? The collections that you find here have their origins in the European, Asian, and Australian periods and cultures. When you are here, do not forget to visit The Great Hall featuring some of the most exquisite art pieces from Leonard French. The credit for designing this beautiful building goes to Sir Joy Grounds in the late 1960s. The National Gallery Of Victoria gives you a virtual time travel experience of sorts that you're never going to forget.
Melbourne Museum
Are you looking for the most loved places in the city? The Melbourne Museum is going to fit the bill very easily. The inside of this museum is popular for beautiful Victorian and Australian aboriginal cultures. You can see what it was like during the days of origin till the present day. Looking for life-size dinosaurs and animals? The Melbourne Museum is not going to disappoint. They also have the latest IMAX films and some of the most advanced entertainment venues for practically every age group.
Australian Centre For The Moving Image
Australian Centre For The Moving Image is known popularly as the ACMI. This is a world-famous museum that the entire city of Melbourne is proud of. If you are looking for some of the most talked-about festivals and interactive exhibitions, this place is for you. You also get to become a part of some of the most interesting and fun digital workshops. You also get an opportunity to play vintage video games and witness some of the most advanced and state-of-the-art technologies under the same roof. There is something for everyone at the Australian Centre For The Moving Image.
Grau Projekt
If you are looking for a contemporary art space, Grau Projekt is the place to be. It is located in a warehouse on the North Side of Melbourne. It is arguably the biggest commercial gallery in all of Australia. It was opened by Matthew Bax in the year 2018. Every artistic show that is exhibited in this gallery is celebrated with various cocktails that help convey and accentuate the mood and philosophy of the exhibition. Clearly, this is one of the most happening places to be in Melbourne if you are thinking about visiting the city.
Australian Centre For Contemporary Art
ACCA, which is the Australian Centre For Contemporary Art is one of the most popular art galleries in Melbourne. You can find this beautiful and inspiring gallery on Sturt Street. Right in the heart of the arts precinct in Melbourne in the inner suburb of Southbank, this gallery is home to various art pieces by some of the most sought-after artists from across the country. Artists and painters from all across the globe travel to the Australian Centre For Contemporary Art for inspiration. The entire building was designed by Wood Marsh Architects and the project was completed in 2002. It also houses Chunky Move Dance Company And Malthouse Theatre.
Melbourne Street Art
If there is anything that is as popular as the city itself, it is the street art that we have all grown up enjoying. A few areas that are extremely popular for street art in Melbourne include the Cathedral Arcade, Royal Arcade Centre Place, And Ac/Dc Lane among several others. This city is known for some of the most diverse and colourful street arts all across the globe. Several of these wall paintings and depictions are a symbol of the great history of Australia. They all are culturally diverse and give a deeper look into the socio-cultural fabric of the city and how warm and welcoming it is to the global citizen no matter where he comes from.
Heide Museum
The Heide Museum Of Modern Art is simply known as Heide. This is one of the most important artistic hubs of country. It is located in a suburb of Melbourne which is particularly known for its artistic and creative heritage. This museum offers the perfect amalgamation of both modern and contemporary art with various exhibitions spread throughout several buildings. The entire museum is set in a heritage garden spanning close to 16 acres. It is one of the most frequently visited places in the country and ranks among Australia's best-known art museums at the moment.
Silo Art Trai
What do you know about Silo Art Trail? Not much. This is probably the best way to celebrate the rich cultural heritage of the Wimmera region of Victoria. This is the country's biggest outdoor gallery that you are going to enjoy every single bit. The trail is home to artworks by several internationally recognised street artists including Julia Volchkova, Fintan Magee, David Lee Pereira, Smug Drapl, and many more. The Silo Art Trail attracts thousands of new visitors every year and you would enjoy being a part of this trip as well.
Science Works
If you are a science nerd, the Science Works Museum in Melbourne is definitely for you. The state of Victoria is known for its cultural and scientific collections. The Science Works Museum or the Science Museum as it is popularly known as opened on March 28th, 1992. The entire decor of this place is inspired by industrial lines and the building is located close to the historic Spotswood Pumping Station. You can enjoy the various hands-on experiments, science tours, and demonstrations throughout the year. You are going to love the auditorium and the planetarium which are huge tourist attractions.
Australian Sports Museum
The Australian Sports Museum is also called the National Sports Museum. It is located within the Melbourne Cricket Ground. If you are looking for fun and interesting exhibitions related to Australian Rules Football, The Summer and Winter Olympics, Cricket, The Sport Australian Hall Of Fame, you are in for a serious street. The adjoining MCC Museum is also quite popular for its various exhibitions that are primarily related to the history of the Melbourne Cricket Club. This place is ideal for every sports enthusiast who wants to travel to the glorious sporting history of this country.
Eating out in Melbourne
It is time to add some of the most fun and interesting places to eat and drink in Melbourne to your bucket list. Your trip to the city is going to be incomplete without these destinations. What better way to start your weekend than this!
Farmer's Daughters
Farmer's Daughters is a 3-level universe of tastes and flavours. This is the perfect place for the best in local deliciousness combined with the beautiful flavours of the city and the amazing wholesomeness of the hills. What Farmer's Daughters is most known for is the way it preserves the great tradition of Gippland's farmers and producers.
It is also quite popular for the freshest seafood that you can ever find under the sky. If you meet any locals that have been to this restaurant, they are going to be all praises about their award-winning wines and beers. Looking for fresh, mouth-watering, and exquisite seasonal delicacies, you should say yes to Farmer's Daughters.
When you are there, don't forget to try their Eaglehawk Creek Pork, Farm-Style Black Pudding, Roasted Cabbage, Cauliflower Panzanella, Bulmer Farms Salad, and their Wood-Roasted O'Connor Beef Creek with Beetroot and Kale.
Chin Chin
This is without a doubt one of the most unique offerings that you will come across in the Australian dining scene. Established in the year 2011, Chin Chin has earned itself a very unique spot in the hearts of the locals as well as visitors. It is miles away from any culinary pretensions and has its own unique style statement.
This place is functional from 11 a.m. till late at night and serves delicious and mouth-watering delicacies from the most popular Southeast Asian menus ever known.
Chin Chin is also the place to be if you are looking for some of the most amazing events across Melbourne with a generous dash of contemporary art and local culture.
Vegetable Yellow Curry, Chilli Salt Chicken Wings, Pad Thai Noodles, Spicy Pork Stir Fry with Thick Vermicelli Noodles, and Green Curry of Prawn are their hot sellers.
Florentino
Florentino is one of the most iconic restaurants in the city. This place has been serving the locals as well as travellers from around the world since 1928. It has had a significant impact on the Australian hospitality culture and the food preferences of the citizens of Melbourne.
When you are looking for authentic Italian cuisine fused with local Australian flavours and culture, the only place that comes to your mind is Florentino. The brand soon came to be known as Grossi Florentino which was in 1999, after the Grossi family took over its control. The best part about fine dining at this restaurant is that each one of their creations is sustainable and locally sourced. This is guilt-free fine dining at its best.
Oh, did we mention that this place also has some of the most exquisite beverage collections that you will ever find in the city? While they do have a lot of love for contemporary liquor, you will also find several drinks with a noticeable twist that you will crave again and again.
Vue De Monde
One of the most distinctive fine dining restaurants in Melbourne is Vue De Monde. The place has been serving diners and food lovers with delightful and unique recipes for over 20 years and the beautiful food and drinks tradition continues to date without losing its charm and essence.
Only 10 years ago this restaurant relocated to the iconic Rialto Building on its 55th floor. Needless to mention it offers some of the most incredible views of the city. The restaurant has enjoyed a niche following for two decades and has redefined classical French style dining, widening its horizons every step of the way.
Recipes that are going to become your instant favourites are Western Australian Marron, Moonlight Kiss Oysters with Native Citrus, and many more.
Gimlet
If you are looking for a classic European-style dining experience, Gimlet is for you. Gimlet is known as a place for all seasons. From oysters to some of the most amazing wood-fired meat and seafood, you are going to find something for everyone and every mood in this beautiful place.
When you talk about cocktails, the Cavendish House Martini, Collins, and Sidecar are going to become your fast favourites. You will fall in love with the Baked Valrhona Chocolate at this place. Do not forget to try their Spanner Crab and Potato Bread along with their special Horseradish when you are there.
Attica
Let's just get on with the menu of this place which is exemplary in its own right. The classic potato with curd is something that you are going to fall in love with instantly.
Attica is also known for its amazing cheesecake and trifle. If you are looking for delivery at your place, this place is not going to disappoint you at all. The staff members are gracious and always well-spoken and well dressed.
This is one of the restaurants that always have a spot on The World's Best 50 List. When you are there, do not forget to indulge in their multi-course tasting menu which draws inspiration from a lot of local and international dishes. Of course, Attica is also popular for its amazing list of adventurous drinks that are equally mouth-watering. Do not forget to sample their cocktails for the most splendid evening.
Tipo OO
This place is popular with pasta lovers. No other venue in Melbourne is capable of serving some of the most traditional pasta dishes with local and unique flavours. Other than the amazing food and drinks menu that they have the thing that you are going to fall in love with is their meticulously designed interior. The furniture pieces and the light fittings are going to keep you inspired for as long as you are there.
Almost each one of their recipes is a family secret and you are not going to find a similar flavour in any other restaurant in the city. Their bar menu includes a great ensemble of beers and mocktails for every taste bud. While you are there, do not forget to try their Cannelloni, Casarecce, Gnocchi, Riso Vialone Nano, And Riso Carnaroli.
So, there you have it! The most perfect line-up of fine-dining restaurants. They guarantee not just entertainment but a lot of fun and frolic with your friends and family members and an absolute treat for your senses. Choose any one of these restaurants and you're going to have a fantastic time.
Moving to Melbourne - Important things to Consider
When planning to move from your old house to a new one, you don't want to deviate from your budget. You don't want to stress so much over a simple move within the city. Let's understand a few things that you should always keep in mind to keep your move affordable and stress-free.
The Hidden Costs Of Your Move
Are you aware of the entire contract? Have you scanned through the whole agreement before azsigning on the dotted line? There is always that small little font that you tend to ignore when you are signing up for a moving company in the city. Do not forget to enquire about any hidden costs or charges that might pop up at the last moment.
Insurance: Depending upon the packing & moving company that you have chosen and the type of protections that the company provides, you can ask for anything such as:
Trip Transit Insurance: The most basic type of insurance that covers your personal property against any perils and hazards such as fire, theft, accidents, flooding, and the like
Special Perils Contents Coverage: This covers special perils such as breakage, deterioration due to exposure, and the like
Floater Insurance: Protection for your jewellery, fine art pieces, collectibles, and family heirlooms
Removalist And Packing Boxes
You might need stronger boxes and special tapes to ensure that your valuables are intact and in one piece when you reach your destination. You have to coordinate and work with your removalist and make sure that they have the right packaging and moving tools, padding material, and safety equipment to ensure the integrity of your cargo.
Storage And Temporary Accommodations
Not having any external storage locker or a warehouse facility for your extra cargo could be a problem. An established house mover can help you locate the right storage and similar accommodations easily.
Cleaning
Who is going to perform the cleaning tasks at your new house? You will have to do this all by yourself or ask your new neighbour to arrange for a professional cleaning company nearby. Cleaning your home is going to cost you on an hourly basis since it is going to be a one-time task.
Your Personal Moving Day Costs
Your personal day moving costs are going to include the expenses that you will bear for your meals, fuel, and protective gear against unexpected weather changes.
Setting Up The New Utilities
As you move into your new house, you will have to go through the plumbing and insulation including all of its electrical connections and security systems. You'll have to get in touch with the local grocery store to enquire whether they deliver at your location or not. There could be several repairs and maintenance tasks that you might have to perform the moment you move into your new house.
The New Items You'll Inevitably Buy
There is always going to be a list of items that you will either choose to leave behind or sell off before you move into your new house. This means that there will be a few pieces of furniture, fixtures, or lighting equipment, or other necessities and accessories that you may have to invest in when the move is complete. It could be new utensils, new insurance plans, necessary grocery items, household tools, repair and maintenance equipment, and a lot more.
Logistics You Have To Deal With In Advance
You should always be aware of the entire moving and transporting details that the moving company has come up with. You must pay attention to their entire timetable and packing and moving plan.Give due consideration to emergency backups and spare vehicles. Also, keep an eye out for accidents and injuries that may result in uncalled-for delays.
The Last-Minute Things You Might Forget
You might forget several things on the big day. Have you updated your address? Have you updated your credit card and banking information? Even the medical professionals who you see regularly should be informed about this change of address in advance. You might forget to pack:
A first aid kit
Extra meals for everyone
An essential box that
Extra toilet paper
Towels
Sanitizers
Water bottles
Troubleshooting Issues With Your Removalist
There could be a few issues with the packing and moving company as well. You might not be happy with the insurance cover they offer. You might not be satisfied with the reviews that they have on the internet. There could be a disagreement on the route, the mode of transport, departure time, and a lot more. If you are sceptical about their extremely low bids, you might want to reconsider your choice.
What To Nail Down In Your First Week In Your New Home
Get To Know Your New Home: Look around your property and examine your washrooms right away. Understand how they work. Inspect the dishwasher, sinks, toilets, and showers.
Think About Safety: Is your front gate completely operational? Are the security cameras installed correctly? You will have to rekey all your digital locks before you call it a night.
What About The Paperwork?: Home ownership involves a lot of paperwork. Be prepared with all your important documents. Create a safe space in your house for all your important and critical papers.
Navigating The Social Transition
So, you have finally moved into your new house. What should your next step be? It is always important to keep a positive attitude when exploring your new neighbourhood. Begin by downloading all the local mobile apps that you might need practically every day. Locate important stores around your neighbourhood and do not forget to take out the time to explore the streets and routes around your locality. Remember to make friends and focus on making positive connections.
There is a lot that goes into successfully carrying out a move from one place to another. It doesn't matter whether the move is within the same city or to another. You must get in touch with a dependable packers and movers company in the city because that takes away a lot of your stress from the beginning itself. Be more welcoming and a little more open to the change that is inevitable.
Hire Packers and Movers in Melbourne
So, you have sorted out everything. You have even hired a van for the move. You have enough bubble wrap at your place and the cardboard boxes that your neighbour brought in last night are going to be enough. You think you're all set for the move. There is a constant thought lingering at the back of your mind though. There is a bit of uncertainty and nervousness. The bout of panic that you had felt last night upon the sudden realisation of the amount of cargo you will have to move the next day was quite real after all. The feeling has finally sunk in that you cannot do this on your own. Do not give in to the palpitations. This is where you hire a professional packing and moving company. If you are still not aware of the many advantages that they bring to the table, let's have a look at them in the following section:
Safe And Efficient Packing And Moving
Early Start: The professional is going to ensure that they start early so that relocating to a new city becomes easier for you. All your books, bedsheets, curtains, other furniture pieces, and similar items will be packed within a few hours.
Box Arrangement: Arranging for the right boxes is also a very important task that the professional moving company is going to perform. All the bags, baskets, suitcases, and other containers will be arranged neatly and labelled correctly.
Managing Electronic Devices: Your electronic devices are very complicated and would require special attention. The packing and moving company is going to ensure that each one of them is packed and secured efficiently and their cords and cables are always in order.
Have Enough Bubble Wrap?: You might run out of bubble wrap and padding but a professional moving company will not. Your delicate and breakable items are the most difficult to pack and move. You may be able to carry some of your fragile belongings in your car but about the rest? This is where the professionals come in.
Essential Items: They will also help you out with an essential items bag that will include your toiletries, clothes for the next day, meals, a first aid kit, and a lot more.
Stress-Free Move
A professional removalist company can take a lot of stress away from the entire moving process. How do they do that?
They come in on time and take over the entire packing process leaving only a little on your plate
Special cartons will be used to store and protect your clothes and books
When you want to protect your electronics, you can rely on their expertise and finesse as packers
The mode of transport will be decided upon only after due consideration is given to your cargo and your budget
All your boxes and containers will be marked for easy identification and orderly loading
The packers are also going to ensure that you don't have to move a finger to unpack and unload any of your stuff once you reach your destination
The professionals only move according to your instructions and preferences and any unforeseen events and mishaps will be reported to you on time so that you can take corrective measures before the damage escalates. Of course, they are going to work with you to mitigate your losses every step of the way.
Insurance And Claims Sorted Out
Talking about damage on the way, transit and storage insurance is very important when you are moving your expensive and valuable cargo from one place to another. You want all your belongings to be absolutely safe and this is where your packers and movers company can help you out. You want to make sure that the impact of any unforeseen circumstances that may pose a threat to your belongings is minimised. This is where you should think about transit and storage insurance. You may choose from any of the following options or maybe a combination of them depending upon what kind and extent of cover you seek:
Pairs and sets insurance
Comprehensive packing and moving insurance
Insurance plan against mould and mildew
Motor vehicle insurance
Storage and warehouse insurance
Mechanical and electrical derangement insurance
In any case, the professional removalists in Melbourne that you have hired should always take necessary precautions to protect all your possessions and cargo when in transit. This is their biggest responsibility and they should be able to fulfill it regardless of any unforeseen weather conditions, probability of accidents, uncalled for vibrations, shocks, pressure, natural or manmade movement resulting in damage, atmospheric changes, and a lot more.
Safe And Reliable Warehousing
Several removalists and packing experts in the city are capable of providing you with some of the leading storage and warehouse solutions as well. You can use them to store and protect your critical equipment such as computers, laptops, expensive home furnishings, antiques, family heirlooms, even mattresses, important documents, electronic appliances, that you do not wish to transfer via a truck, musical instruments, and several other possessions that are very dear to you.
Is there a thing called customised warehousing solutions?
Yes, customised warehousing solutions are available only on demand though. These facilities might be a little more expensive because they come highly recommended due to their extraordinary standard of cleanliness, temperature control, safety, and security.
A few characteristics that you should look out for in a warehousing facility/service before you hand over your cargo to them are:
Strong and leak-proof roofing system.
Reliable space engineering and optimised floor plan.
Sturdy and aesthetic warehouse structures.
Temperature control system along with humidity moderator.
Adequate power and water supply 24/7.
Fire safety lanes and protective protocols in place .
Self-supported structures for maximum durability.
24 hours security.
Enough parking spaces/slots.
Observatory section.
Easy and encrypted access through digitised pin codes.
Affordable and low-maintenance.
So, There You Have It
A rather long list of advantages that a professional packers and movers company brings into the equation. If you thought that you could do all of this on your own, you were definitely mistaken. If you haven't selected a moving company for your move yet, let's do it right now.
More than 8000+ online reviews
Highest Rated Furniture Removalists in Australia
Contact Us Now
Talk to our team to book your move