All You Need To Know About Canberra City
Guide To Canberra
History of Canberra
Canberra is indeed a city like no other with a colourful and rich history. It is a city highly saturated and flavoured with cultural treasures that can be found nowhere else in Australia.
Where Is Canberra Located?
Canberra and some of the townships that surround this area are located in a landlocked federal territory of Australia. It is known as the federal capital territory or the Australian Capital Territory.
How Did Canberra Get It's Name?
It was the year 1913 when this city got its name. This area was divided by the Molonglo River and was primarily considered an outback sheep station. The name Canberra is believed to be derived from a local aboriginal word which means a "meeting place". The people of the country were presented with several choices such as Swindleville, Gonebroke, and Caucus City. It was the 12th of March at noon when lady Denman, the wife of the governor-general declared that the name of the capital of Australia will be Canberra.
Who Designed The Original Plan For Canberra?
The government in 1924 wanted that no changes to the original plan of the city should be made without the approval of the commonwealth parliament. This is why it gazetted the Griffin plan for Canberra. The primary aim was to ensure that the city fulfilled the biggest function of the national capital as the seat of the government. The biggest positive feature of griffin's design is that it adapts well to growth and change over decades.
Geography
When you talk about the geography of Canberra, it is as impressive as it is unpredictable.
Climate
Talking about the weather of this city, you will be pleasantly surprised to know how beautiful it can get throughout the year.
Summer
Between December And February
The average temperatures of the city range between 12.6 degrees and 27 degrees celsius. The humidity is very tolerable and the month of January is the hottest where the temperature might flayer up to 28 degrees.
Autumn
Between March And May
Autumn is a beautiful time in the city with mild days and cool nights. The temperature averages between 6.8 and 20 degrees celsius.
Winter
Between June And August
The winter months in Canberra can be cold with temperatures ranging between 1 and 12 degrees celsius.
Spring
Between September And November
You will fall in love with the fresh mornings and breezy nights of Canberra. The temperatures range between 6 degrees and 19 degrees celsius.
Sustainability And Environment
Do you know that Canberra has been named as the world's most sustainable city? Thousands of cities were assessed on a variety of sustainability measures. These were energy, affordability, pollution, air quality, transport infrastructure, carbon dioxide emission, and the percentage of green space. With an incredibly impressive score of 86.6%, Canberra turned out to be the winner.
Government And Politics
Canberra is also a major centre of national politics. It is the home to the national headquarters of many major political parties across the country. You will find the national farmers federation along with many important bodies and their offices in the main city. The first general election for the legislative assembly was also held here in the March of 1989.
The Economy

The economy of the Canberra region comprises several diverse forces. Many policies have been enacted to create more job opportunities post the covid-19 era. More local jobs on the horizon have given new hope to its citizens.
Demographics
Canberra is Australia's capital city and with an area of 314 square miles, it houses diverse demography that can not be seen anywhere in the world. Close to 72% of its residents are born in Australia. Nationality-wise, you will find English at 3.7 % and Chinese at 1.8 %. According to recent trends, by the end of 2021, the entire Canberra region will have a population of 462.2k.
Language
The languages spoken include English which is the primary tongue of around 87% of its citizens. Other popular languages include Mandarin, Punjabi, Nepali, and Filipino.
Religion
When it comes to religion, the largest single faith that people follow is western Roman Catholicism. Close to 25% of the population that agrees to having some religion follows this faith.
Culture
You will be surprised to know that Canberra has a very unique culture as compared to other regions in Australia. Because the majority of the citizens of Canberra were born and raised within the city, there is a certain degree of authenticity and purity that comes attached to the culture of this region.
Education
Now that we have the future education strategy, Canberra can brag about having one of the best education systems in the country. Parents have been extremely excited about this development so far because it allows them the opportunity to train their children in the technology of the future quite easily. There is no dearth of early childhood schools, preschools, primary schools, high schools, and colleges, and universities in Canberra.
Arts And Entertainment
Canberra is very rich in art and is an undisputed hub of entertainment. You will never find anything more fulfilling and satisfying than the national portrait gallery and the Canberra museum & gallery. You can also enjoy poetry slams and comedy festivals that are held periodically in and around the city. You will fall in love with the symphony orchestra and Summernats that everyone seems to be talking about throughout the year. How can you forget about Floriade and the DESIGN Canberra festival! And while you are here, do not forget to visit the Australian war memorial.
Media And Sports
Some of the sports events that are highly popular across the Canberra region are football, rugby league, basketball, and motor racing. Canberra has two highly professional rugby union teams. Not just this but there are so many clubs and associations that the people of Canberra are proud of as well including
ACT Cricket Association, ACT Dragons Volleyball Club, ACT Dressage Association, Hang Gliding and Paragliding Association, ACT Masters Athletics Club, and many more. Needless to mention Canberra is one of the safest cities in the world. In the end, a fun fact, it is the only city that allows you to skydive over the parliament House of the country. Nothing beats that!
Canberra – The Australian Capital Territory
Canberra is clearly one of the most amazing cities to be in at the moment. It is not just the beautiful weather that attracts people in thousands to this place but its overall culture and colourful vibe. The amazing landscape that surrounds this city is one of a kind. One life won't be enough to bask in the natural beauty of this place and accompany the warm people that welcome you with open arms.

Canberra As The Australian Capital Territory
Canberra is also called the federal capital of the Commonwealth of Australia. The Australian Capital Territory which is ACT will be incomplete without this beautiful city. Canberra is located in Southeastern Australia and it is close to 240 km southwest of Sydney. The Molonglo River flows through the heart of Canberra and gives the landscape of this city a unique appeal that attracts tourists from all over the world.
Gaga Over The City Plan
Why does Canberra hold such a unique place in all our hearts? It is because this is one of the most attractive cities in all of Australia with a plan that is remarkable and exemplary. The city is a living example of the ancient history of the country and its thriving culture. You will have to witness its beauty with your own eyes to believe it. It is surrounded by mountain ranges and hilltops covered in bushland. It is also the home to the beautiful Lake Burley Griffin. Canberra is also known as the city of festivals and you have several celebrations planned throughout the year for practically every season.
Get a taste of its countryside whenever you travel to Canberra. You just have to follow Poachers Way Trail to its 140 vineyards and 33 wineries. It could be one of the most amazing weekend getaways that you can plan when you visit this city.
Art Museums And Galleries
Canberra is the home to various artists and creative personalities. One of the most iconic attractions of this city is the War Memorial. The perfect way to pay homage to Australia's military history and a way to celebrate its great culture, this building stands tall for everyone to see.
You will never get bored here because there is an extensive collection of museums and galleries for the creative soul in you. The National Gallery of Australia, the Questacon Science Centre, and the Mount Stromlo Observatory are just a few venues where you could have an incredible time when you are here
Can't Get Enough Of Its Parks And Trails!
If you are looking for a fun activity in the city, do not forget to try the mountain trails at Mount Stromlo. You can also go to the Brindabella National Park just in the middle of the Australian Alps to enjoy the beautiful golden sun in the springtime. If you want to indulge in a nature walk, you can follow the Yerrabi Walking Track.
It is nearly impossible to get enough of the Bimberi Peak and its undisturbed ecosystem. While on this walk, you will certainly come across kangaroos and wallabies. If you are looking for a more exhilarating experience such as a rock-climbing session or hiking or horseback riding, do not forget to visit the Namadgi National Park
World's Most Liveable Cities
Well, according to a report by the Organisation for Economic Cooperation and Development, Canberra owns the title of the most liveable city in the world. It means that it is the best city you could possibly live in across the globe. Australia has led the country rankings which is a proud moment for everyone. It is followed by Norway which was a close second. Out of the 362 regions that were ranked in this survey, Australia came out as a winner among 34 member nations. You will be glad to know that cities like Sydney, Melbourne, and Perth were also in the top 10.
Talk About The Media Reaction To Canberra's Unrivalled Title
It was both a moment of surprise and pride for the Australian media. The Sydney Morning Herald headline said, "Canberra the best place to live, in the world's best country." According to The Canberra Times, it was yet again confirmed what the citizens of this city had long known and believed in. Canberra is the best place to live in the world and it stands proven today. Clearly, Canberra is not just a city that is punctuated by beautiful and shiny monuments. It is not just a city of lakes and grasslands that spread to the horizon and beyond. It is one of the most happening places to be at and a spot where diverse cultures converge.
A Globally Connected City
Canberra is often called a globally connected city. What could be the possible reason? The biggest reason is the fact that it has people from all over the world. You will find diverse ethnicities and cultural backgrounds merging into one common thread. You will come across people from all walks of life which is a rare thing to find in any of the big cities around the globe. You have Chinese, Indian, Mexican, Italian, Korean, American, Spanish, French, German, and probably every ethnicity that you can imagine in this one little place.
Apart from this, Canberra gives you access to world-class schools, colleges, and universities where the most coveted faculties take charge of your education. You have the Commonwealth Scientific and Industrial Research Organisation, University of Canberra, Australian National University, Canberra Institute of Technology, and several major corporate partners.
Quality Of Life In Canberra – Exemplary Transport And Infrastructure
Despite having a strong transport and infrastructure set-up, the city brags of having one of the finest air quality indices which are among the clearest in the world. Commuting from one place to another within the city is extremely easy. There are direct flights from Singapore and Doha that connect the city to the rest of the world. The citizens of Canberra understand the importance of sustainability better than any other city in the world.
Conclusion
Canberra is popular for business and leisure travel at the same time. It is a great place to study and also to raise a family. The highest standard of education and the unmatched quality of life, all make this city one of the most amazing places to live and enjoy life.
Canberra's secret tunnels and underground highways
Canberra houses plenty of secrets in its bosom. Some of them have been discarded as myths while the rest of them are undeniable truths. According to various studies and historic documents, there are several tunnels, tubes, and trenches that practically form a network of passageways underneath the city of Canberra. The following blog post talks about some of the most popular underground tunnels and pedestrian walkways that nobody seems to know about. Let's begin:
Tunnels, tubes and trenches at Old Parliament House
The Old Parliament House is one of the most popular subjects across the city of Canberra. There are several stories attached to the tunnels and tubes that are located right underneath this building. The tunnel that everyone seems to be talking about is a secret walkway that not many people know exists. This passageway was built to carry various services. in the 1940s, during the Second World war period. Transportation of documents between the Parliament House and the Defence Department was facilitated by this tunnel. These passageways are collectively called the Lamson Tubes and they used compressed air to move documents around. These tubes also connect to 3 external locations which are the General Post Office located in the East Block Building, the Defence Located on the West Block Building, and the Government Printing Office in Kingston.
Walking the tunnel beneath Defence
The Defence Building Tunnel is also a very popular tunnel that connects buildings R1 and R2. This tunnel was used by several people to commute between these two buildings for various meetings. According to Admiral Sammut, the tunnels do not have any facilities within them because they are purely pedestrian walkways. They were an easy way to move between these buildings for the staff members without having to go through the regular security check on both sides. These tunnels were also a great way to stay away from the choking heat and sharp cold of the city. This concrete tunnel is a little over 70m long and there are 2 more tunnels at Russell that connect buildings R3 and R4 and R2 and R3.
The hidden tunnel at University House
Do you know that the first building of the Australian National University also has a tunnel running underneath it? This was not used as a spy tunnel but a service tunnel. This was much like the tunnel found underneath the old parliament house and also allowed maintenance staff to access the various utilities of the building. The tunnel still exists and has enough space to walk around freely. Surprisingly this tunnel is high enough for an individual to stand in without hunching their back. According to several historians, this tunnel can withstand a nuclear attack as well. It is like a corridor that forms a square underneath the building.
Inside the spy-proof bunker
The Spy Proof Bunker that we are talking about is enforced by steel and concrete. You can have a good look into this underground workspace if you stand in the car park of the John Gorton building. This bunker was built in 1977 and was operational from 1979 onwards. Historians believe that it housed a computerized system to facilitate government communications outside of the country. Even the Heritage Management Plan of the building suggests the same. At that point of time, the department of foreign affairs had occupied the John Gorton building. This bunker was used for this purpose till 1996. In the year 2001 concrete building work began with the purpose to transform it into a larger office space. The courtyards and skylights that you see were added later.
Acton Tunnel
This is a very short road tunnel in the Australian Capital Territory in Acton. It was the year 1979 when it first opened up and was used to carry dual carriageways. This tunnel also has two upper levels. The Acton Tunnel was proposed in the 1960s and it was supposed to be a part of the Canberra Road Network. The original plan was to make this an extension of Parkes Way that would lead to Queanbeyan crossing the Canberra Airport. This tunnel is a significant feature of the entire area and its plans have their origins in the Holford Report that came out in 1957. This tunnel is an interesting feature of the ANU campus. It is quite spacious and provides a unique character to the entire area. The Acton Tunnel is conditioned by a circulatory air conditioning system. What makes this passageway even more special is that it represents a significant achievement in the field of engineering and construction. Another aspect that holds tremendous historic importance is the various discrete entry points throughout the campus that lead to this tunnel.
Cotter Caves
Have you ever visited Bushland in Canberra? It is one of the most popular picnic precincts and the Cotter Caves are an interesting aspect of this area. You will find several stalactites and stalagmites making for a unique spectacle that is these cotter caves. This cave is closed to the public but it remained quite a big tourist attraction in the 1930s and 40s. If you have ever been to the Cotter Bend picnic area, you are highly likely to come across a road that leads directly to this cave. Some trespassers already found the case and tried to damage a part of it. You can also see a bit of Graffiti painted on the inside of the cave. This is probably one of the biggest reasons that the cave has been closed for the general public.
Mesmerizing Canberra And Its Many Secrets
Canberra is a city like no other indeed. It has numerous secrets that it holds close to its heart. It is all a matter of how willing you are to explore and how curious you can get. Experts are of the opinion that some of these tunnels are still in the process of getting explored further. A lot of these caves continue to get deeper and darker with the passage of time. Intriguing, isn't it?
Canberra As Sister Cities and Twin Towns
When we talk about sister city relationships and long-term partnerships between two communities in two different countries, the first thing that comes to mind is how Canberra has various sister cities across the world. These relationships of this city are officially recognised and are some of the most precious partnerships that it has ever formed.
A sister city relationship comes into existence when both the cities have appointed their highest elected official to sign an agreement according to the terms and conditions of which both these cities will become sister cities. Sister city agreements are done to develop cultural and business opportunities for both cities.
Everyone Talks About The Canberra & Beijing
It was formalized by signing the sister city agreement on 14th September 2000. The then-Mayor of Beijing, Mr. Liu Qui, and the former Chief Minister of the Australian Capital Territory, Ms. Kate Carnell were the ones to sign this agreement. The relationship has bloomed into something even more beautiful than it was originally meant to be. Its focus is on building a relationship both in economic and non-economic terms. These relationships exist for promoting business, trade, cultural exchange, tourism promotion, the spread of knowledge and education, improved public administration, agriculture, better hospitality, and a lot more.
Let's Discover A Little More About Beijing
Beijing is the capital of China, located in the North East region of the country. It is also its second-largest city followed by Shanghai. The cultural, intellectual, and political importance of this city is second to none. It is a major industrial and commercial hub that is similar to Canberra on many counts. The history of the city can be traced back to over 3,000 years ago.
Beijing comprises 10 urban districts and 8 rural counties. The home to 11.5 million people and counting, it is also a primary location for more than 475 research centres and 60 institutions for higher learning. The major industries that make up this city are tourism, textiles, metallurgy, electronics, chemicals, automobile, and household appliances.
Canberra And Nara Are Two Peas In A Pod
Canberra and Nara in Japan have continued to strengthen their relationship over the years. There has been a wide array of activities that have been exchanged here. Both the cities have had plenty of common chords that connect them. A few activities that you should know about are youth soccer, cultural exchanges, professional and business programs, basketball exchanges, football exhibitions, teacher and student exchange programs, and a lot more.
Over the decades, the Sister City relationship between the two cities has seen a lot of milestones. The biggest one of them was the creation of the Canberra Nara Park in Lennox Gardens. This sister city of Canberra had raised $100,000 for the development of this park.
When it came to supporting Canberra bushfire victims in 2003 and reinstating the city to its former glory, the Nara City Council as well as the Norwich City Government donated generously to the cause. The total amount was $150,000 which was given to the ACT Bushfire Appeal. This donation was a testament to the goodwill of the relationship that Canberra has with the citizens of Nara and the people of Japan.
What All Do We Know About Nara?
Nara is the capital city of Nara prefecture located in the southern hemisphere of Honshu Island close to Osaka. Do you know that Nara was the first capital of Japan from 710 to 784? This city has a very colourful, vivid, ancient, and noble past. Its humongous wealth of historical and cultural legacies is being shared with the citizens of Canberra and we couldn't be prouder of it.
Canberra And Wellington, A Connection Made By Fate
That sister city agreement between Canberra and Wellington in New Zealand was signed on 6th July 2016. The commencement of the Capital Express which is a slew of direct international flights with Singapore Airlines is what started this new sister city relationship between these two cities. The service operates between Singapore, Canberra, and Wellington. This sister city agreement is considered very special because it opens up plenty of opportunities for both the cities and its citizens in many ways.
This beautiful region enjoys various gifts of nature and cultural richness that are nowhere else to be found. By working together and continuing to grow in their respective economies, the people of these cities have lived for years now, exchanging perspectives, cultures, ideas, education, and a lot more.
Wellington, What A Deserving Sister City
Wellington is one of the southernmost regions in the world and practically the most remote capital city that exists right now. It has a very diverse population that comprises more than 80 nationalities and among them, nearly one-third are born overseas. Wellington is also known as a "cool little capital" because it has a very fine bar and cafe culture that has thrived for ages. It is known for its more than 100 food events every year and its vibrant arts scene and cultural heritage. There is a lot to be learned about this city that the people of Canberra still haven't explored.
Canberra And Lucknow - A New Proposal, A New Sister City?
Indian-Australian MLA, Deepak Raj Gupta proposed this recently. Gupta who has also been a part of the 7th conference of the commonwealth parliamentary association of India was very excited to propose this in front of the respected members. He has put forth the idea of making Lucknow and Canberra sister cities just like the cities mentioned above.
According to reports, the biggest rationale for proposing this is the grave of Walter Burley Griffin in the Nishatganj Cemetery in Lucknow. Walter Burley Griffin was a well-known landscape designer and architect of Australian origin. Should we say that there is a new sister city agreement in the process? Only time will tell.
Canberra – A Window To The Rest Of The World
Canberra is a well-connected city not just through airways and flights but via its rich lineage and heritage that it shares with several cities spread across the world. It is no doubt a window into your soul and your very origins.
Interesting Facts About Canberra
Canberra is unique in almost every aspect of its existence. Right from its inception to the way it is planned and how it has gotten populated over the years, everything tells a story that inspires. There is so much that you don't know about Canberra and its extraordinary past. There is a lot to be discovered about this city and a lot to be loved and appreciated. In case getting a chance, Moving to Canberra would be the best decision one can take.
Over 137 entries from 15 different nations pitched to design the city
Yes, and do you know who won the pitch? It was Walter Burley Griffin who was the original designer of Canberra. He was the one to win the federal capital design competition. The entire contest was started by King O'Malley. He was the minister of home affairs in May 1911.
Griffin was a passionate professional and had a lot of knowledge about European and North American architecture. He was also very much influenced by the Garden City and City Beautiful movements which dominated quite a few instances of town planning in the late 19th and early 20th centuries.
Griffin was the 29th entrant among the 137 entrants in this competition. His original design and drawings were submitted on a cotton cloth. He was followed by 3 very competitive entrants, namely
D. Alf Agache
Griffiths, Coulter, and Caswell which was an Australian firm
And another individual designer, Eliel Saarinen
All their records are held by the archives in records series A 710.
Over 30 exceptional wineries in the city's outskirts
Do you know that Canberra is the home to over 30 wineries as we speak? It has its own taste, a unique flavour, and a distinct aroma that no other city on the planet can offer. Some of the most popular wineries that you should be aware of are given in the following list.
Helm Wines
This winery was established in the year 1973 and it is one of the oldest commercial undertakings in the Canberra District Wine Region. Whenever you visit this place, do not forget to taste the Riesling. You will be amazed to discover just how much knowledge the staff members of this place have about wines and their origin.
Larkhill
This winery is located at an elevation of 860 m. It is also one of the highest plantings in the Canberra District Wine Region. The Gruner Veltliner wine is a must-try here.
Lerida Estate
The Lerida Estate produces various varieties of red and white wines. This place is going to become your favourite instantly if you are looking for French-style elegance and tiny impressive nuances.
Eden Road
This brand is still considered somewhat of a youngster in the wine region. However, their collection of wines and fine liquor is going to blow your mind.
Mount Maruja Vineyard
Do not forget to make a stop at the Mount Maruja Vineyard as you visit the Maruja Parkway. This is the home to the most authentic Spanish wine that you are going to love.
Clonakilla
This winery is located close to the village of Murrumbateman. It is 40 km north of Canberra and the home to some of the most fantastic vintage wines you will ever find.
Canberra has a NASA base - Canberra Deep Space Communication Complex
Everybody knows about the Canberra deep space communication complex. It is a satellite communication station that has gathered a lot of attention over the years. It is an important part of the deep space network of the jet propulsion laboratory set up by NASA. It is located in the Australian Capital Territory at Tidbinbilla. The complex was opened in 1965 and was primarily used to track the Apollo Lunar Module. It also tracks its two sister stations. One of them is at Goldstone, California, and the other at Madrid in Spain. This is now used for communicating with NASA spacecrafts that are sent out on interplanetary missions. The commonwealth scientific and industrial research organisation is responsible for managing the Canberra deep space communication complex.
The entire setup is quite capable and the antennas are dishes that you see are used to facilitate two-way radio contact with various kinds of robotic spacecrafts that are sent out to explore the solar system and beyond.
Canberra was named one of Lonely Planet's Top Cities to visit in 2018
When it comes to being a tourist attraction, Canberra enjoys a massive reputation. It has already beaten Sydney and Melbourne to the crown. Canberra is now one of the world's top 10 cities that you should visit. It was also ranked number 3 on the lonely planet's list of best cities / top cities to visit in 2018.
This has been the highest ever listing that any Australian city has ever secured up until now. According to the Lonely Planet spokesperson Chris Zeiher, the city of Canberra was a clear winner but they had been oblivious to its presence all this time. They never paid attention to this city despite its rich history and culture. Well, better late than never!
The world has finally come to understand that Canberra is not just a city but a world in its own right. It has over 80 nationalities and ethnicities to boast of. It is a fusion. It is a collective effort. It is the amalgamation of various people from probably all walks of life from across all continents.
Canberra's suburbs are named after ex-Prime Ministers
Now, this is quite a common practice, and the latest to enter the hall of fame is former prime minister Gough Whitlam. And, Whitlam, the suburb is an up-and-coming suburban settlement that is located in the Molonglo Valley in the Australian Capital Territory. Not just Whitlam but there have been several prime ministers in the past whose names have been lent to various suburbs across the city. A few of them had even declined the honour.
One of the very popular names was the longest-serving prime minister of the country, Sir Robert Menzies. The reasons that are cited for such declines usually turn out to be personal. Also, many ministers are not sure whether to accept this offer with open arms or not because they are not sure how the suburb is going to turn out to be.
There is no other city in the world like Canberra and you would agree. It is not just rich in culture but its people are incredibly warm as well. It is also one of the most incredible cities to settle down in Australia. When you become a part of this city, you become a part of a legacy that is unparalleled by any other across the globe.
Top Things to do in Canberra
Canberra is full of surprises. Though it is quite small as compared to Sydney or other main cities across Australia, it never fails to deliver. It has some of the most underrated gems; places to see, restaurants to explore, and nature parks to visit. You are going to fall in love with it almost instantly. Studded with museums, galleries, modern architecture, mountains, valleys, hills, rivers, and lakes, this city is naturally gifted and attracts thousands of visitors every year. This blog talks about some of the most fun things to do in Canberra including a small dedicated section to Lake Burley Griffin that you just cannot afford to visit. So, let's begin:
What About Hot Air Ballooning?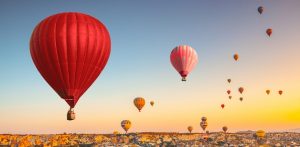 Let's begin a fun day out with hot air ballooning. You need to experience the beauty of this city with a bird's eye view. Your hot air balloon ride is going to begin early in the morning. The pilot is going to brief you before the balloon is launched. Once you have lifted off, your journey will depend on the direction in which the wind blows. Get ready for some of the most mesmerizing views of the Canberra skyline, its parklands, and suburbs. You are going to love the hands-on aspect of your hot air balloon ride. Once the balloon is safely on the ground, you will be awarded a ballooning flight certificate. What a great start to a fantastic stay in the beautiful city of Canberra!
River Rafting Rave
River rafting does not get any more fun than this. The Alpine River and the various adventures that it offers await you. It doesn't matter how experienced you are in paddling. The chief guide and his offsider are going to explain to you even the slightest and the most trivial bits when it comes to rafting for the first time. The river is going to surprise you with its peaceful pools and aggressive rapids. The spectacular waterfalls and majestic cliffs that you will witness during this adventurous session are going to chase away all your inhibitions. Let's get the adrenaline pumping with a great river rafting experience in Canberra.
National Dinosaur Museum Thrills And Chills
The National Dinosaur Museum is a great place to hang out with your kids. If you are a fan of dinosaurs and the prehistoric beauty of the earth and want to educate your children on the evolution of our planet, the National Dinosaur Museum is the perfect place for you. The mighty beasts are completely lifelike and a lot of them are robotic and animated to keep your children engaged throughout the visit. You can start your visit with a stroll in the ground with life-like giant dinosaur robots. It will be like just those Jurassic Park movies and you will feel as if you are a part of them.
Tidbinbilla Nature Reserve Awaits You
This nature reserve is just a 40-minute drive from Canberra City Centre. There is a sanctuary that is located within this reserve. It has 5 ponds and you will be surprised by the abundant wildlife and undisturbed foliage that you get to witness here. From koalas to kangaroos, emus, exotic birds, and reptiles, you can find some of the most incredible animals here in the Tidbinbilla Nature Reserve. This nature reserve is also known for its several conservation and breeding programs that focus on the northern corroboree frog, eastern bettong, southern brush-tailed rock wallaby, and many more animals.
Spend A Day On Lake Burley Griffin
This is without a doubt the centre of attraction of the National Capital Territory of Australia. Lake Burley Griffin is actually an artificial body of water. It was created in 1963 but as time passed, it became one of the most frequented spots in Canberra. You can spend hours sitting in just one spot and staring at the sun playing with the clouds. But that is not what we are here to do. Apart from enjoying the natural gifts that surround this lake, you can paddleboat, kayak, or have a picnic close to the lake on the lush green grounds. You can also walk or just cycle around the water body and cover a distance of around 25 km. You are going to love your time at this lake. But let's get a little more specific:
Let's Grab A Bite At The Waterfront
The waterfront restaurants and cafes at Lake Burley Griffin are going to take your breath away. You can find some of the trendiest foods and drinks right here on this spot. From your morning coffee to your evening mojito, there is something for everyone here.
Let's Take A Walk At The Bridge
You can always enjoy the delightful bridge-to-bridge walk at this Lake. This walk connects the Commonwealth Bridge to the Kings Avenue Bridge. The distance is about 3 miles or 5 km. The beauty of this place can only be explored when you are on foot.
Let's Cycle Along The Shoreline
Cycling along the shoreline of this lake is one of the most exhilarating experiences. It is close to 25 km and along the way, you are going to discover some of the most beautiful views of the lake and the lush greenery that surrounds it.
Full Day At A Wine Tasting Experience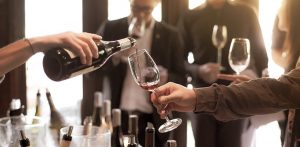 With more than 30 exquisite wineries around Canberra, you can never go wrong when you plan a day out with your friends and loved ones. These luxury wine tasting experiences conclude with a princely feast. This will be a lunch you are going to remember for a long time. You can spend all your day tasting wines and cheeses and then finish it with a great lunch at a luxurious and 5 star rated hotel/resort. There are several options including vegetarian, vegan, and gluten-free platters and cuisines to choose from.
Canberra – You Are In For The Time Of Your Life
This city is astoundingly well-planned. The residential areas are beautifully proportioned and the buildings are immaculately designed. The natural beauty of this place is preserved not only by its responsible citizens but by its highly efficient government as well. This is where your senses find harmony. This is where peace finds home. Canberra is where you should be.
More than 8000+ reviews
Highest Rated Furniture Removalists in Australia
Contact Us Now
Talk to our team to book your move