Whether you are a business undertaking or a family of 6, it doesn't matter. You are going to need a moving company with a storage unit at some point in time. If you are moving your house or office in the coming week or so, have a look at the following pros and cons of a storage unit before you choose any such service in your city.
1. Safety For Your Stuff
The biggest advantage of these self-storage units is that they are highly suitable when it comes to securing your expensive items and keeping them safe for a long time. You can prevent them from getting misplaced or damaged, especially when you are on the move. Some storage facilities offer state-of-the-art encryption and extra security in the form of 24/7 alert personnel. They can protect your belongings from any kinds of accidents and mishaps.
2. 24/7 Access
Nearly all the moving companies with storage that are working in the industry provide you with this option. They allow you to access your safe storage unit around the clock and 7 days a week. You just have to punch in your password or passkey and you will have complete access to the storage. You can take out your belongings or even put more of your stuff inside as per your preferences.
3. Unlimited Amount Of Time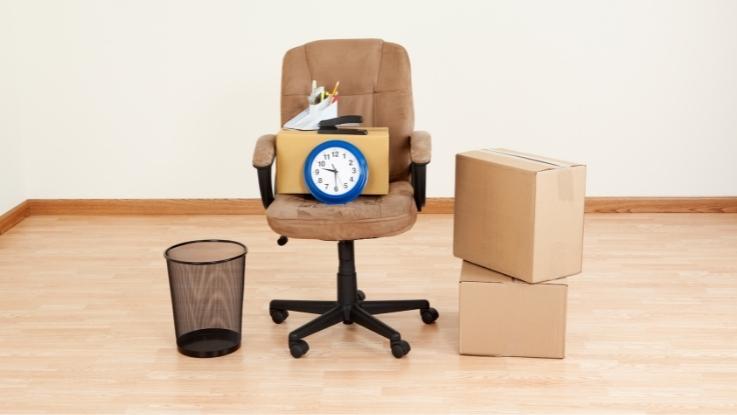 There are many storage units available for rent that allow you to keep your belongings with them for a long period of time. This means that it can be anywhere between 3 months to 10 months or probably even longer than that. Depending upon the duration that you want to use the self-storage units, the price is going to vary. It turns out to be a very affordable affair in the long run. You might be able to get a discount if you book the storage solution in advance.
4. Ideal For Relocation
There are numerous precious objects that you want to preserve and protect while you are moving your home or office from one location to another. Also, these storage facilities are centrally located which means they are easily accessible from your old location and your new home as well. Some of them are located on the outskirts of the city which means all the major highways connect with them which only enhances their accessibility.
5. Perfect For In-Between Moves
For example, if you decide to move into a homestay or a hotel while your new house is being constructed, you can store your cargo and luggage in these storage units. Once you have moved into your new home, you can gradually move out all your stuff from the storage unit and transfer it to your new house seamlessly. These are also helpful if you are relocating overseas and want safety for your possessions for a short period of time.
6. Highly Affordable
Do you know that self-storage units provided by the leading house movers company in your city have become incredibly affordable? Whether it is a small apartment or a large house, the cost is going to impress you a lot. The biggest reason is that families of all sizes and also entrepreneurs have become quite aware of this trend. There is also a large supply of these storage units across the country. This has made the competition even stiffer and the overall fall in industry prices.
7. Flexible Payment Options
You can pay the moving company or storage unit through debit card, credit card, cash, check, or even online transfer. Most of the moving companies that offer storage solutions have very flexible payment options. You can keep your moving boxes, your expensive jewelry, paperwork, and even your critical office machinery safe without any hassle.
8. Climate Controlled Facility
Needless to say, several self-storage units in the city today are weatherproof and also offer extra protection for your expensive items. They have the right facilities and packing materials as well that protect your boxes from mold and mildew, leaks, rust, moisture, pests, and any kind of damage. Several of the storage facilities are sealed shut to make sure that no dust or water enters the unit.
Now, weren't these aspects of storage facilities enough to convince you to go for them immediately? However, there are a few disadvantages to them as well. Let's understand what they are:
1. Limited Storage
Some storage facilities in the city offer very limited space. You might be able to fit in only a few of your boxes and the rest of the luggage might just have to sit either in your car or in your hotel room. So yes, this is something that you will have to look out for before you sign any agreement with them.
2. Uncomfortable Space
What if the floor plan of the storage unit is not suitable? What if the dimensions of the storage room are not ideal for your large furniture pieces? This is going to turn out to be a sour deal.
3. Limited Access
You do not want a storage facility that does not offer you 24/7 access to your stuff. You should be able to take out your boxes, put in more jewelry pieces, get your important papers, and store all your last-minute valuable trinkets at your convenience. If the facility doesn't offer you round-the-clock access, it is not a good idea to associate with them.
4. Too Far From Your House
What if the facility is too far from your house? You don't want that. This is going to only make it more inconvenient for you. The whole point of getting a storage unit is to add convenience and not take it away.
5. Inadequate Insurance
Usually, these storage units come with adequate insurance. If they do not offer any such cover, it is time to think of other options. If they do not offer you comprehensive protection for all your possessions, it is better to resume your research and look for storage providers that do.
6. Storage Fee
Some packing and moving companies that offer storage units for rent may charge you an exorbitant amount. You need to stay away from such undertakings. The storage should not make the overall cost of your moving from one location to another too high. There should not be any security deposits or any upfront rental.
Conclusion
So there you go. This was not only an observation about the various pros and cons of a self-storage unit but also somewhat of a guide that can help you pick the best option for your needs.
For easy moving experience with professional removalists, Call us Now – 1300 CBD MOVERS
Happy moving!